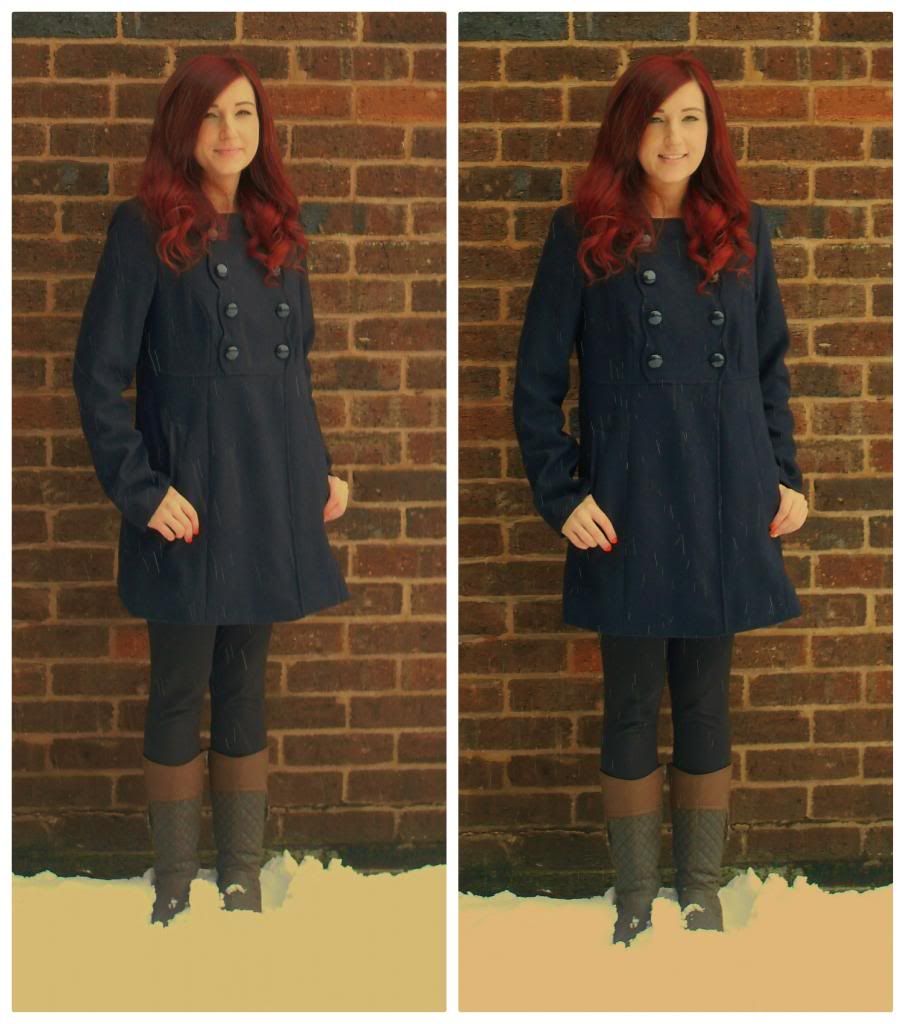 Coat: George Asda
Boots: George Asda
Hi Lovelies, What with the cold weather outside there's nothing better than wearing a nice snug coat to keep you nice and cosy!
For Chrismas, as one of my presents off my Boyfriend I wanted a coat and this was a bargain £25 from Asda, First of all I was a little afraid when I saw it on the hanger as it's more of a smock fitted jacket and I always worry that I look pregnant in smock fitting clothing, but this coat looked perfect.
Also the boots were a steal from Asda as they are from the children's section...Thank God for size 4 feet eh!!
I really love this coat and for a bargain of £25 you can't complain!
Hope you are all enjoying the snow... As you can tell from the picture it's still snowing here.